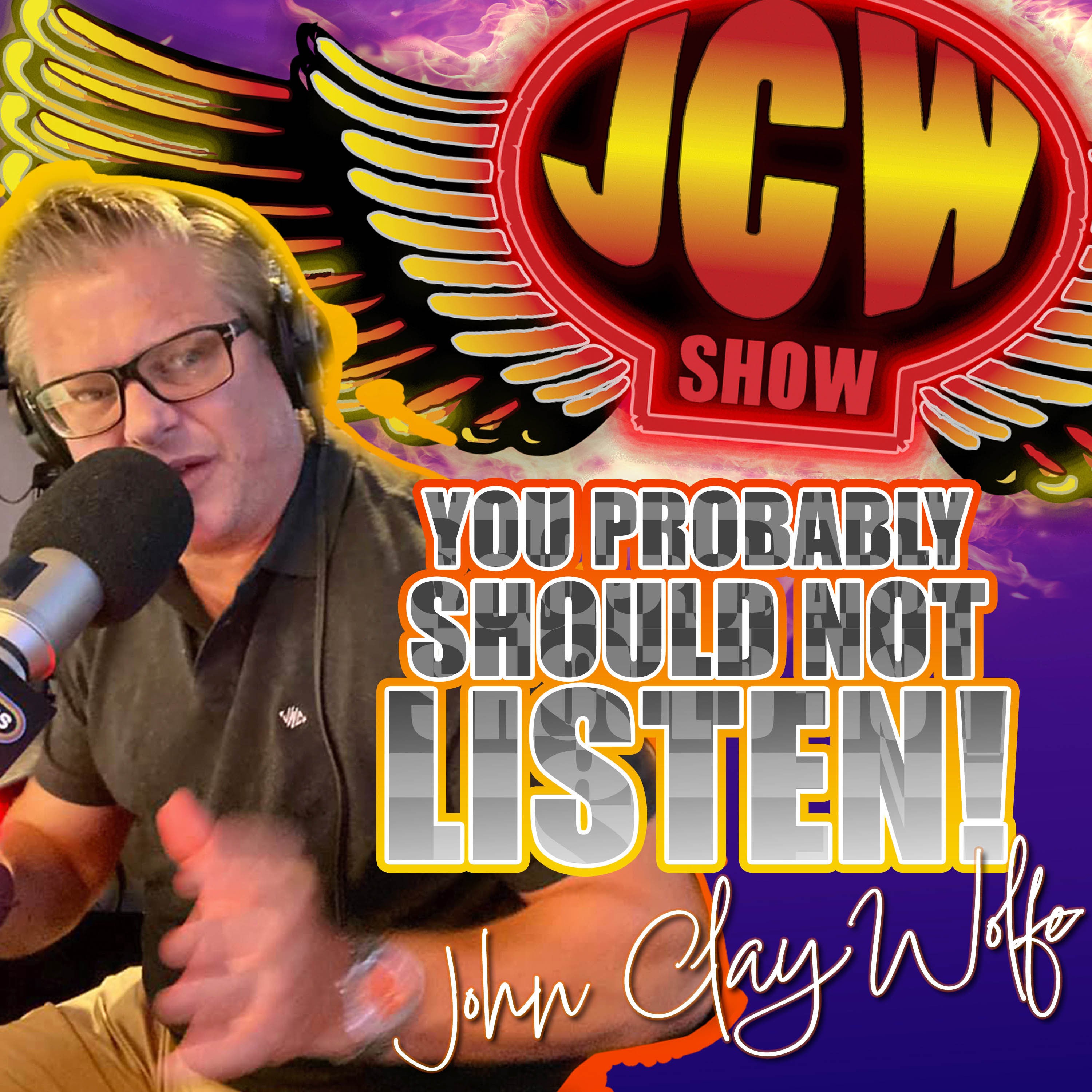 The John Clay Wolfe Show powered by GiveMeTheVIN.com. Every week we talk about cars, sports, sex, drugs and rock & roll.... just about anything as long as it won't get us fined by the FCC. Also you can listen to the full library of older shows on PodBean by searching "The John Clay Wolfe Show+".
Episodes
Thursday Oct 13, 2022
Thursday Oct 13, 2022
There ain't two ways around it: if your marital status interferes with your professional career? Either you've got to choose, or you've got the Best. Life. Ever! Join the Wolfe Pack for an examination of precisely how much you can take expose, before your home life becomes an "outdoor affair." 
Be sure and check back for more JCW Archives, kindly SHARE and LIKE us on Facebook, iHeart, and Spotify, and don't miss The John Clay Wolfe Show--we'll see you Saturday!