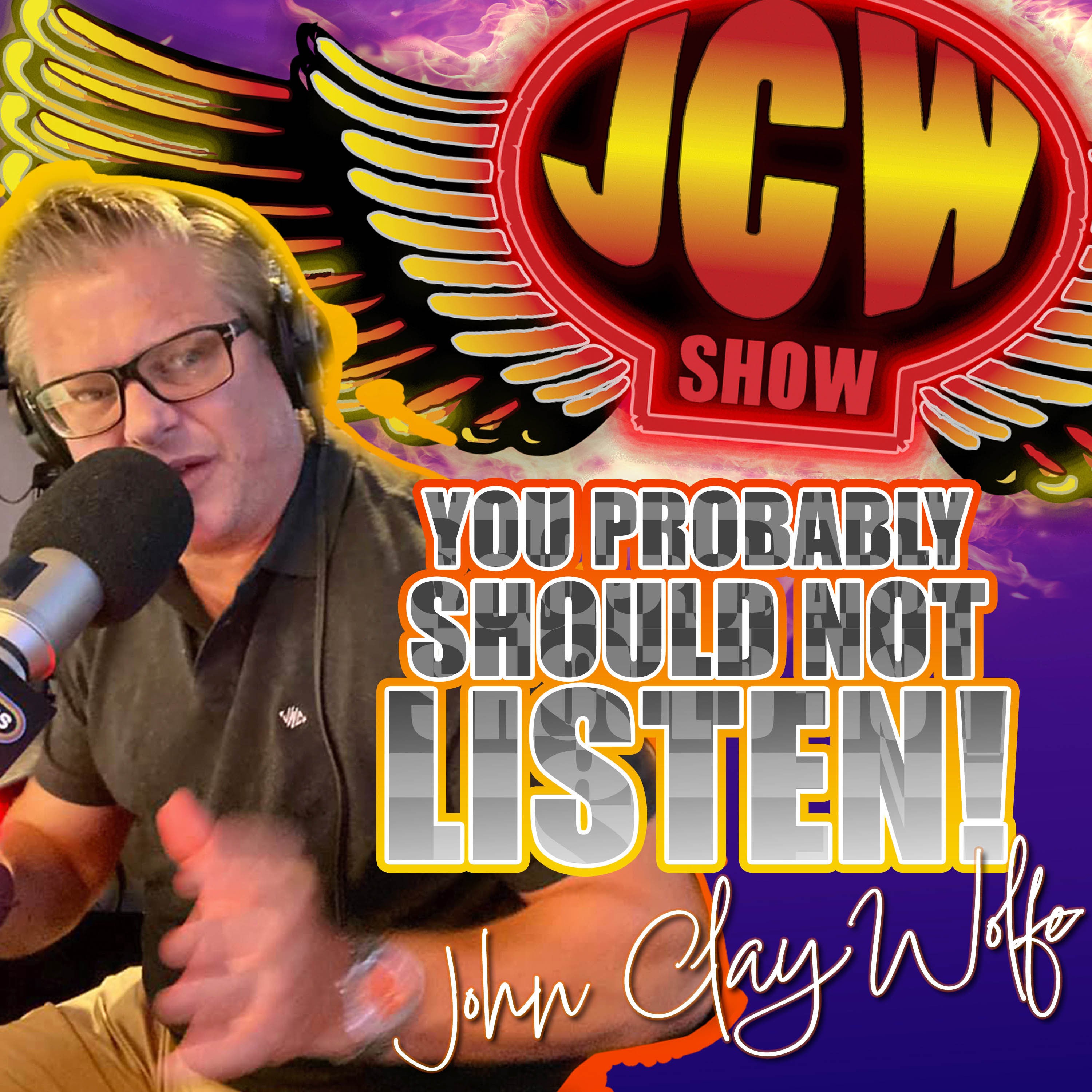 The John Clay Wolfe Show powered by GiveMeTheVIN.com. Every week we talk about cars, sports, sex, drugs and rock & roll.... just about anything as long as it won't get us fined by the FCC. Also you can listen to the full library of older shows on PodBean by searching "The John Clay Wolfe Show+".
Episodes
Saturday Jan 28, 2023
Saturday Jan 28, 2023
On this week's episode, the Wolfe Pack runs the gamut of all of our favorite stuff! We've got an NFL Conference Playoff preview (complete with more big bets between John and Turley), an examination of some of the better known and/or REALLY dumb conspiracy theories going around, lots of real world politics and current events, our own foray into the music we find worthy of geeking out over, a flashback to JD's illustrious film career, Bobbo's theologically challenged take on all things holy, and of course--visits from our old friends Randy the Chipmunk, the Fake Mrs. Tom Brady, the Devil himself, and a Hell of a lot more! So grab a Natty Light and hang with Johnny C. and the boys! We're awful glad to see ya.