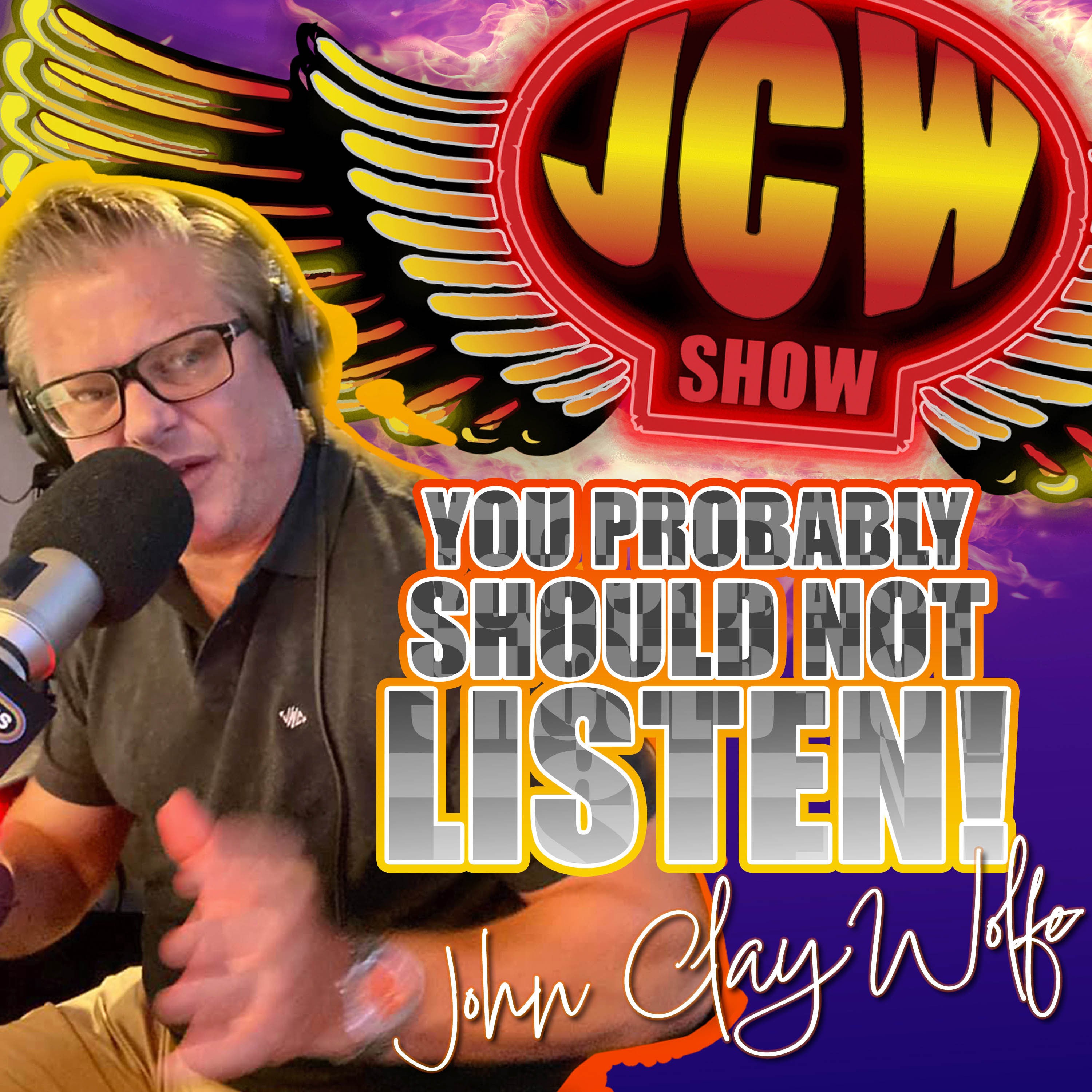 The John Clay Wolfe Show powered by GiveMeTheVIN.com. Every week we talk about cars, sports, sex, drugs and rock & roll.... just about anything as long as it won't get us fined by the FCC. Also you can listen to the full library of older shows on PodBean by searching "The John Clay Wolfe Show+".
Episodes
Saturday Jan 21, 2023
Saturday Jan 21, 2023
Wellnow, how do you like the air up here? The Wolfe Pack is making altitude right on time, with January damn near off in the breeze, and Springtime all but around the corner! Join us for a little powwow with Man Show aficionado and podcast legend Adam Carolla, our NFL Divisional round batch of betting, our heartfelt RIP to the great David Crosby, and of course--our old friends Lunchee Penoche, the Devil himself, and our legion of rabid JCW fans! And rest assured, Johnny C. got one hell of a deal at the old Army/Navy surplus store, so we've got enough parachutes for everybody! Y'all ready to jump? Let's hit it!