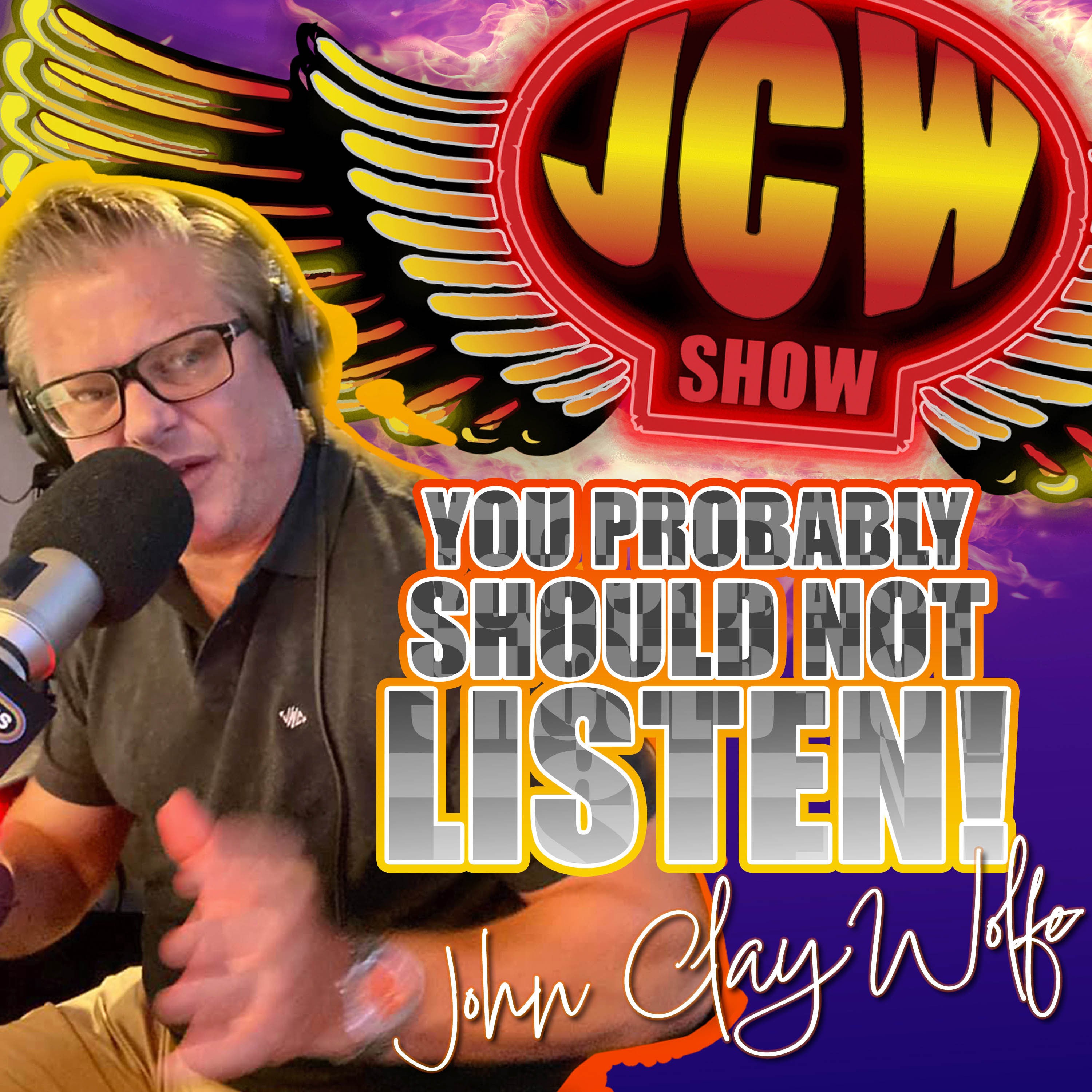 The John Clay Wolfe Show powered by GiveMeTheVIN.com. Every week we talk about cars, sports, sex, drugs and rock & roll.... just about anything as long as it won't get us fined by the FCC. Also you can listen to the full library of older shows on PodBean by searching "The John Clay Wolfe Show+".
Episodes
Saturday Jan 14, 2023
Saturday Jan 14, 2023
Who can say what it is about being in Cali that makes John Clay  so damned wicked cool to hang around? This week, the Wolfe Pack works from two different camps, with John and Gigi live from the KLOS studios in Los Angeles, and the rest of us back home at Wolfe Central, deep in the heart of Texas--and man, have we got a show for ya. Catch up with our old friends "Uncle" Joe Biden, Mia Magenta from the Pornhub year-end review, John's super-secret Ukrainian ladies (not one, but TWO, mind you), the Devil himself, and a lot more. So if you're down about TCU getting shellacked in the big game, hang with us for a spell. We'll get you feeling right as rain in no time at all. Beer's on us! Thank you for the hang time, pardner.