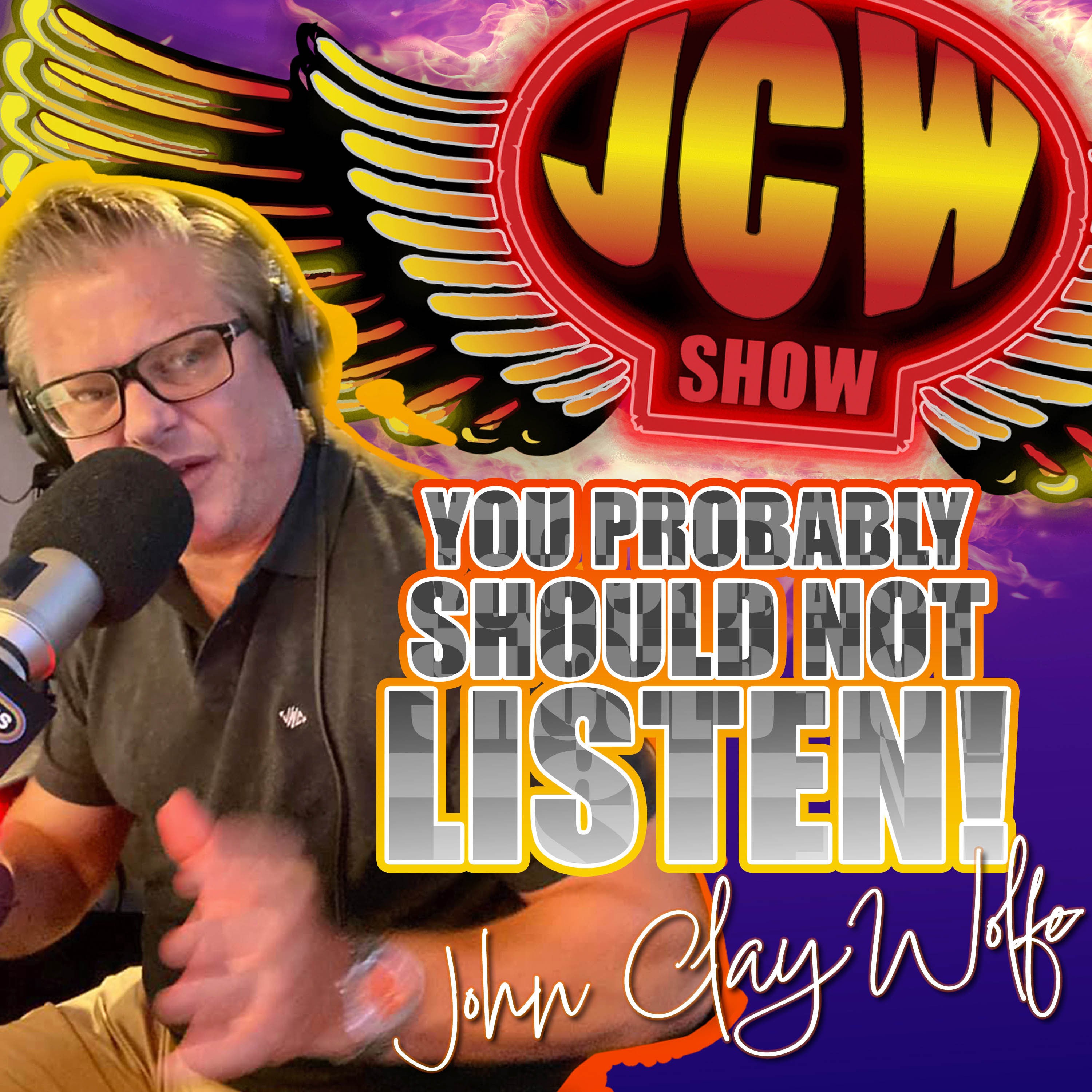 The John Clay Wolfe Show powered by GiveMeTheVIN.com. Every week we talk about cars, sports, sex, drugs and rock & roll.... just about anything as long as it won't get us fined by the FCC. Also you can listen to the full library of older shows on PodBean by searching "The John Clay Wolfe Show+".
Episodes
Saturday Oct 08, 2022
Saturday Oct 08, 2022
You sensed it early, didn't ya? This week the Wolfe Pack breathes a sigh of peace, love, good will, and--wait. That's a Decemberish vibe, ain't it? Scratch that--we're volatile, tired, ready for a fright, and still willing to give! Our 'Cars That Care' event lands in San Diego, with another opportunity for Johnny C. to gift a giving individual with a much-needed vehicle for a key to a better life! PLUS, we talk with our old (and new) friends Giselle Bundchen, Milania (or Malaria, Malanga, whomever), Coach O from LSU, the Devil Himself, and many more--AND, many tales of love, loss, divorce, and old friends we cherish and whom we'd like to thrash...and a lot more! So armor up, and let's storm the crest together, shall we? But first, a shot of courage for you, our bestest friends. Cheers! Thanks for hangin' around.