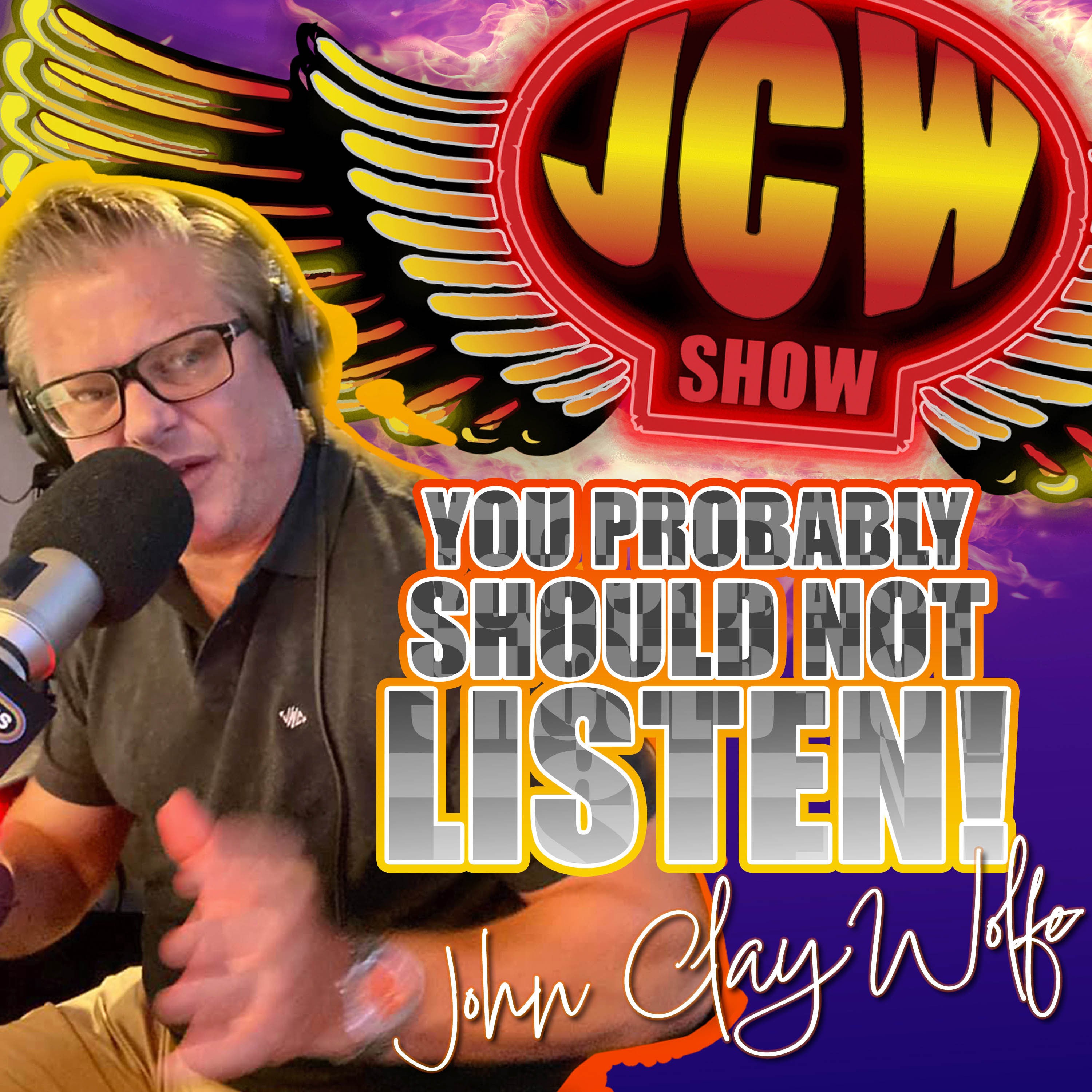 The John Clay Wolfe Show powered by GiveMeTheVIN.com. Every week we talk about cars, sports, sex, drugs and rock & roll.... just about anything as long as it won't get us fined by the FCC. Also you can listen to the full library of older shows on PodBean by searching "The John Clay Wolfe Show+".
Episodes
Saturday Sep 10, 2022
Saturday Sep 10, 2022
Keep it under your hats gang, but...ol' Johnny C. is getting spry, not that he's hit the Big Five Oh. Ain't he? This week, we're "balls deep" in deep conversation and self revelation--on mental health, dating in the modern age, world news, Politics, pop culture and the like... and whattayaknow, it's FINALLY football season!
And of course, our rapidly advancing ages notwithstanding, people are beginning to tell us that we're "funny." Like--funny how?
So hang a while with the Wolfe Pack, as we bid a fond adieu to Queen Elizabeth, AND our collective ability to "grow up gracefully." Whatever the hell that means. This Natty's for you.