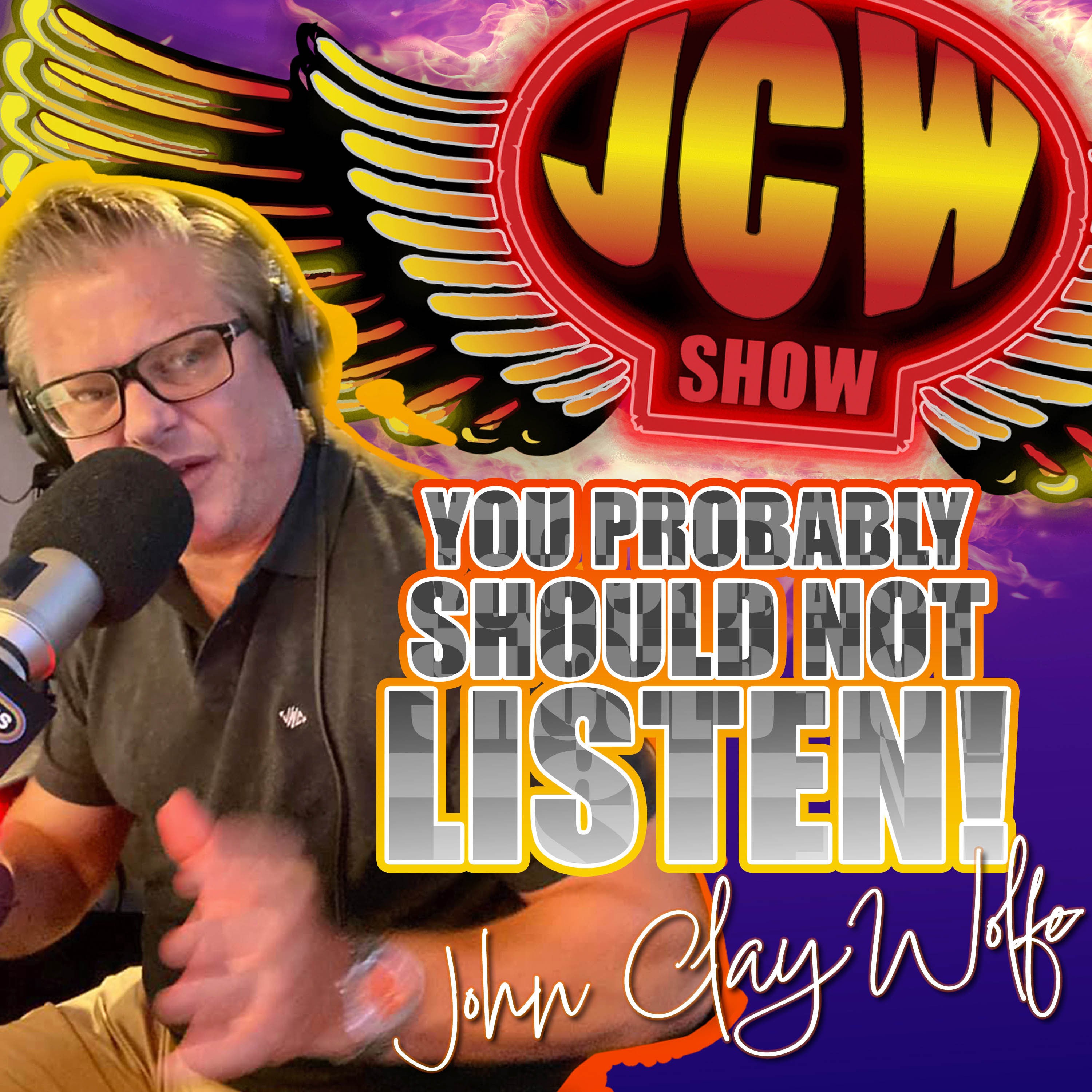 The John Clay Wolfe Show powered by GiveMeTheVIN.com. Every week we talk about cars, sports, sex, drugs and rock & roll.... just about anything as long as it won't get us fined by the FCC. Also you can listen to the full library of older shows on PodBean by searching "The John Clay Wolfe Show+".
Episodes
Saturday Sep 03, 2022
Saturday Sep 03, 2022
First things first gang--let's relax, 'cause the Wolfe Pack has got what you need to get you through the long, Labor Day weekend. There's a whole truckload of entertainment news and Pop culture we're ready to sort through. PLUS, JCW is still buying cars like candy bars, J.D. Ryan continues to deliver the news live from his imaginary cockpit.. and you know you are curious about perineal sunning! So grab a cold one, find a good spot, and sit a spell with the Wolfe Pack! This round's on us.